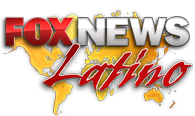 Congresswoman Linda Sanchez, a California Democrat, said that environmental problems disproportionately affect Latinos, who tend to suffer from high rates of respiratory-related illnesses.
In a conference call with environmental watchdog group The League of Conservation Voters, Sanchez said: "Poor Latinos communities are more affected by pollution…Latinos are three times more likely to die from asthma than other racial groups."
Sanchez, who was one of only three members of Congress who received a perfect score from LCV in the group's recently released "2013 National Environmental Scorecard," which rates performance on environmental issues, said that Congress had done little to address pollution problems.
"The votes that we take in Congress and the votes LCV are talking about in their scorecards…have an actual impact on these [Latino] communities."
Sanchez stressed her concern about global climate changes.
"We essentially didn't have a winter this year" in California, she said, expressing frustration over those who are skeptical of global warming and change theories.
Sanchez and LCV representatives said Latinos needed to be more vocal on environmental issues, and said there needed to be heightened awareness in the community about the hazards of pollution.
"It makes sense that that community should be a community that expects their members of Congress and the president to act swiftly to address the effects of climate change," she said.
"Renewable energy, limits on power plant pollution…These are very real issues with very real impact."