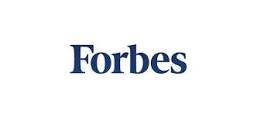 On Tuesday night during his State of the Union address, President Barack Obama will announce an executive order increasing the minimum wage for federal contract workers from $7.25 to $10.10.
"This action will cover workers who are performing services or construction and are getting paid less than $10.10 an hour," said a statement from the White House. "Some examples of the hardworking people who would benefit from an executive order include military base workers who wash dishes, serve food and do laundry."
This unilateral move represents an attempt by the President to combat income inequality — at least, as much as he can without support from Capitol Hill.
During last year's State of the Union address, Obama called on Congress to raise minimum wage across the board; so far, his proposal has failed to gain enough ground. The President is widely expected to bring the plight of all low-wage workers to the fore again on Tuesday night.
Watching his address in person will be a handful of fast food workers, one of whom has been chosen to sit in First Lady Michelle Obama's viewing box at the Capitol, signaling the Administration's continued support for raising pay across the industry.
Nick Chute, a kitchen worker at Minneapolis' Punch Pizza, will sit alongside such ground-breakers as GM CEO Mary Barra, the first female CEO of a major auto company, and Jason Collins, the first openly gay NBA player, in a carefully selected group of 25.
Punch Pizza CEO John Soranno, who founded the company in 1996, has been asked to join too in recognition of having voluntarily raised the minimum wage at his eight restaurants t0 $10.
Chute, a recent University of Minnesota graduate, is now training as a 'pizzaioli', learning to cook pizzas in the traditional Neapolitan style. "Nick hopes to move into a management position at Punch Pizza," says a note on the White House website.
Joining Chute at the State of the Union address — although watching from the gallery rather than with the First Lady — will be Simone Sonnier-Jang, a 26-year-old mother of two who works at McDonald's in Los Angeles in an effort to pay her way through school.
Sonnier-Jang is attending as the guest of Rep. Linda Sanchez (CA-38), a member of the Congressional Labor and Working Families Caucus. The Congresswoman's team heard Sonnier-Jang's story when she addressed state Assembly members in Sacramento on behalf of the Service Employees International Union.
"The Congresswoman really wanted to tap into the President's message of ending income inequality," said a spokesperson for Rep. Sanchez. "We thought, why not bring a fast food worker who makes minimum wage as guest of honor?"
Sonnier-Jang has worked at McDonald's for almost a year, making $8 an hour while she puts herself through phlebotomy and medical assistance classes.
"I'm hoping for an increase in the minimum wage across the board," she said from Washington, D.C. on Tuesday, a few hours before the address. "If McDonald's can afford to have commercials running on TV, they can help the people who are helping them. The top should help the bottom, as the bottom helps the top."
Sonnier-Jang hopes the President's efforts to push for an increase in minimum wage help to dispel what she describes as myths about fast food workers.
"A lot of my co-workers have bachelor's degrees," she said. "It's not just people beginning their lives. There are a lot of people working in fast food who are trying to move forward in life, and have to support families and buy text books."